Welcome to
MARRAKECH AROUND
---

Welcome to MARRAKECH AROUND, a premier tourism company located in Marrakech, Morocco. Our team of skilled professionals and guide drivers are dedicated to providing travelers with an unforgettable journey through the wonders of Morocco.
With years of experience in the traveling, we offer a diverse range of authentic and immersive travel experiences that will take you on a journey to
explore the rich history, culture, and natural beauty of Morocco
. From discovering the historic
imperial cities and experiencing
the vibrant markets, to hiking in the majestic Atlas Mountains,
trekking in the Sahara desert, and exploring the beautiful Atlantic coast
, we have something for every type of traveler.
At
Marrakech Around Company
, we are committed to providing personalized attention and exceptional service to each of our clients. Our mission is to give you an authentic and enriching
travel experience
that will stay with you for a lifetime. We take pride in our local expertise, and our guides are passionate about sharing their knowledge and insights to ensure you have an unforgettable journey. So, if you're looking for a unique and immersive way to explore Morocco, look no further than MARRAKECH AROUND. Book your next vacation with us and embark on a journey that will take you on a soulful adventure through the nuances of magical Morocco.
Discover the mesmerizing beauty of Morocco's vibrant culture, exotic landscapes, and rich history on an unforgettable travel adventure. Morocco is a beautiful country in North Africa that offers a wide range of tourism experiences. From its stunning landscapes to its rich cultural heritage and history, Morocco has something to offer for everyone.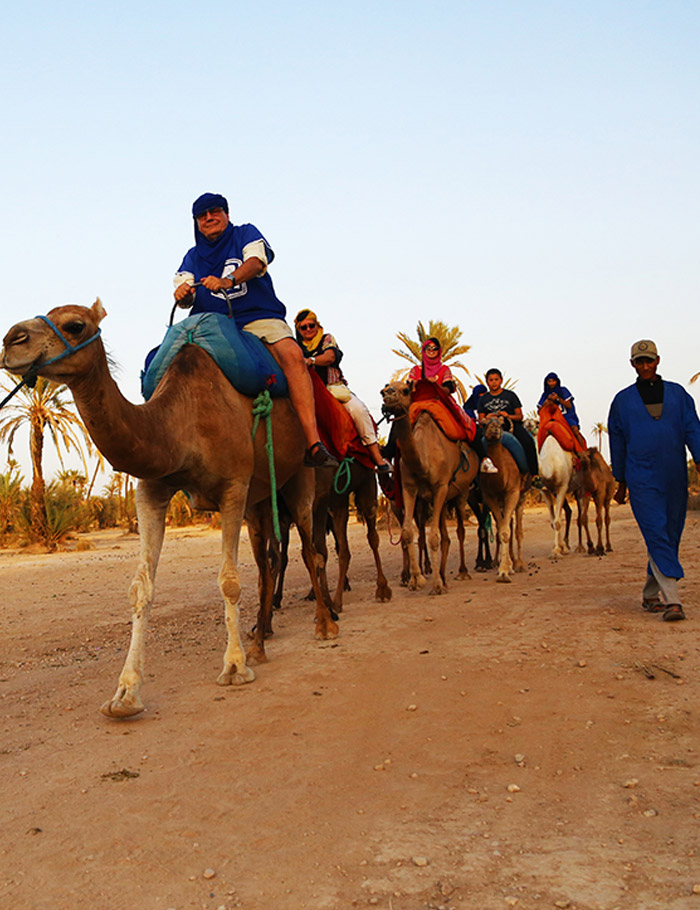 Shared Tours From Marrakech
BEST DEAL OF SHARED DESERT & SAHARA TOURS IN MOROCCO
Welcome to our agency! We are thrilled to have you here and excited to work with you. Our team is dedicated to providing exceptional service and delivering top-notch results. Whether you are looking for Sahara trips, Imperial trips or any other aspect of your vacation, we are here to help you achieve your goals.
---
---
Morocco Trips & Excursion
FULL DAY TRIPS & EXCURSIONS FROM MARRAKECH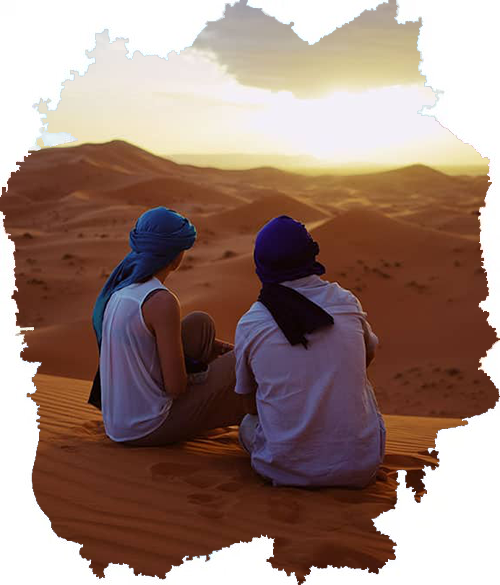 Experience the best of Morocco's Sahara desert with Marrakech Around!
Our team prides itself on organizing hassle-free Morocco desert tours that are sure to leave you with unforgettable memories. Our carefully handpicked selection of the most popular Morocco desert tours from Marrakech or Fez includes an overnight stay at a Sahara desert camp and a camel trek in the dunes of Erg Chebbi, Zagora desert, or Erg Chigaga dunes to watch the sunset and sunrise. We are committed to providing top-quality service, which is why we regularly scrutinize our contracted lodges, desert camps, Riads, and camel operators to ensure they meet our high standards. Contact our travel advisors to customize a unique tour itinerary tailored to your preferences. Choose Marrakech Desert Trips for an unforgettable experience in Morocco's Sahara desert.
If you're looking to explore the beauty of the Sahara desert in Morocco, look no further than Marrakech Around Tours Agency.
Our experienced team of local experts is committed to providing you with an unforgettable and authentic desert adventure. We believe that quality desert tours should not only showcase the stunning natural landscapes but also allow you to interact with the local Berber and Nomad communities. That's why our drivers will arrange exclusive visits to their fortified villages and nomad camps, where you can enjoy a cup of mint tea and listen to their stories. Our shared and private tours are all air-conditioned, and our drivers are fluent in English, French, and sometimes Spanish, ensuring a comfortable and personalized experience for all our guests. With attention to detail and a passion for showcasing the best of Morocco, Marrakech Around Tours Agency is your go-to choice for a memorable desert adventure.
Marrakech Around will be happy to design your upcoming tours and Activities in Morocco, we assure you that we will arrange everything to suitable your wishes and your interests.
MOROCCO
Blog & News
Morocco is a fascinating country that boasts a rich history, diverse culture, and stunning landscapes. A Morocco blog can offer readers a wealth of information about this North African nation, including its famous cities like Marrakech, Casablanca, and Fez, as well as its lesser-known gems. From the bustling souks to the tranquil desert, there is no shortage of adventures to be had in Morocco. A blog about Morocco may cover a variety of topics such as travel tips, food and drink, history and culture, and local customs and traditions. Whether you're planning a trip to Morocco or simply interested in learning more about this unique destination, a Morocco blog can be an excellent resource for information and inspiration.
Please use this Formula to tell us if you have questions, the places of your interest in Morocco and your Program if you have one, which scheduled a tour or the specifications your holiday you have in mind, the accommodation of your choice and any special requirements you may have